As a reminder, our house had almond colored, metal louvered door on all the closets in the house. We ended up removing the tracks to install the floors and I freecycled the doors because they were ugly and some were bent and rusty.
Fast forward 7 months and we still didn't have any doors.
But not anymore! The new closet doors installed easily, even with just one set of hands. I painted them once they were installed and they were ready to go. Well, not exactly - they were missing hardware.
I ordered
these pulls
from Overstock.com on Saturday and they arrived Monday - thank you USPS!!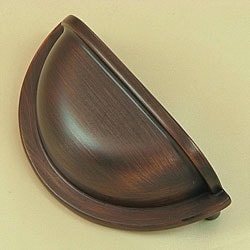 Installing the pulls was not so straightforward...The doors are hollowcore with essentially cardboard backs making for difficulty drilling and installing screws. Also the pulls actually insert into the door, so you have to drill a really big (1/4 inch bit) hole. But its completed (only lost one screw inside a door & only had to redrill one hole) and it makes such a difference.
Take a look!
And there was only one mishap...